Fan fiction metadata creation and utilization within fan fiction archives: Three primary models
Shannon Fay Johnson, published in Journal of Transformative Works and Cultures, 2014
---
edited by Rukmini Pande, University of Iowa Press, 2020

available on JSTOR
---
Community, Soul-Searching and Pleasure: The Significance
of Real Person Fanfiction in BTS Fandom
Palmer Haasch, undergraduate thesis University of Minnesota, 2019
---
Rogue Archives: Digital Cultural Memory and Media Fandom
Abigail de Kosnik, MIT Press, 2016
---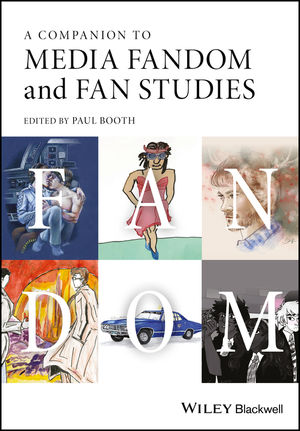 A Companion to Media Fandom and Fan Studies
edited by Paul Booth, John Wiley & Sons, 2018
---
Broadcasting and Schizophrenia
John Durham Peters, published in Media, Culture, & Society, 2010
---
The Fan Fiction Studies Reader
edited by Karen Hellekson and Kristina Busse, University of Iowa Press, 2014
---
Mass Communication and Para-Social Interaction
Donald Horton and R. Richard Wohl, published in Psychiatry, 1956
---
Fan Fiction and Fan Communities in the Age of the Internet
edited by Karen Hellekson and Kristina Busse, McFarland Books, 2006
*highly recommended! Coppa's "A Brief History of Media Fandom" and Woledge's "Intimatopia: Genre Intersections Between Slash and the Mainstream" are a few favorites, but I love the whole book!
---
Squee from the Margins: Fandom and Race
Rukmini Pande, University of Iowa Press, 2018
---
Textual Poachers:
Television Fans and Participatory Culture
Henry Jenkins, Routledge Press, originally published 1992

check your institution library for access!
---
"Bandom Ate My Face": The Collapse of the Fourth Wall in Online Fan Fiction
Ross Hagen, published in Popular Music and Society, 2015
---
Karen Hellekson, published in The Cambridge Companion to American Science Fiction, 2015
---
Andrea Long Chu, published in Queer Disruptions, 2018
---
fic: Why Fanfiction is Taking Over the World
Anne Jamison, Smart Pop Books, 2013
*a good intro for a non-scholar into fan studies!
---